If you've never heard of Estonia, here are a few fun facts.
Where in the world is it?
Estonia is under Finland, to the west of Russia, sharing a border, and three countries east of Germany.
The country flower, voted for in the late 1960s, is the blue cornflower. The blue of the Estonian flag is the cornflower blue. The blue cornflower grows wild in the Estonian soil, along with the grain used for making the Estonian brown bread.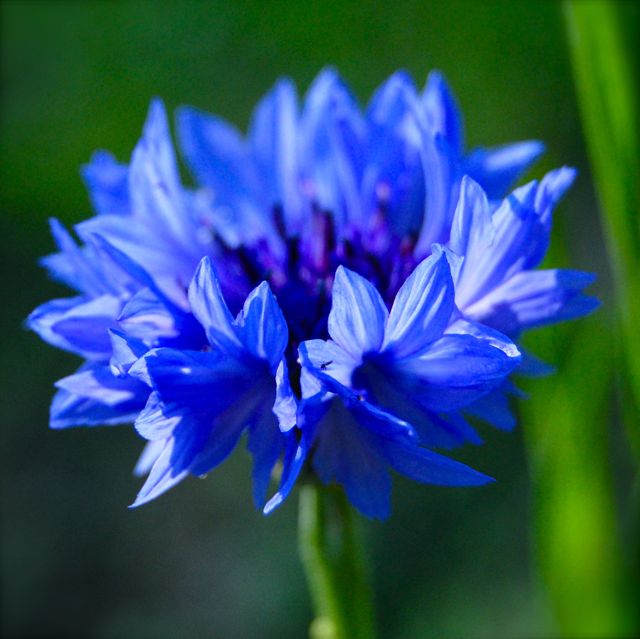 Imagine this fragrant bread, warm and steamy, and robust with rye. Pull off a handful, slather it in herb butter made with chives, dill and parsley, and eat.
Brown bread made by the First Lady of Estonian, Evelin Ilves.
Two other important dishes in Estonian cuisine is a meat aspic called Sült,
and blood sausage made from animal blood and barley, called verivorstid.
Moving on from the food, Estonia is covered in forests and bogs. Watch this video of an Estonian rock band, filmed in the scenic lands. Ewert and the Two Dragons, "Good Man Down."
Estonia loves music. Their resistance to Soviet rule grew through their music, as in the other Baltic States: Latvia and Lithuania. They have massive national song festivals. This is my favorite song. Ilus Maa. Their music really moves me.
The Estonians have a tradition of knitting that is so advanced and intricate. An expert knitter could make a large scarf delicate enough to flow through a wedding ring. Knitted Lace of Estonia by Nancy Bush. (She read my book! And helped with some knitting sentences.)
Estonia has islands and castles. I had bought books on castles for my boys through Scholastic and never realized one was on the old Livonian castles, now in Latvia and Estonia.
For modern news, Estonia is a little country advancing in the world of technology. They even have eResidency.
That's a quick introduction to Estonia. It's history and traditions are woven through my historical fiction series. Sign-up to get news of publication.